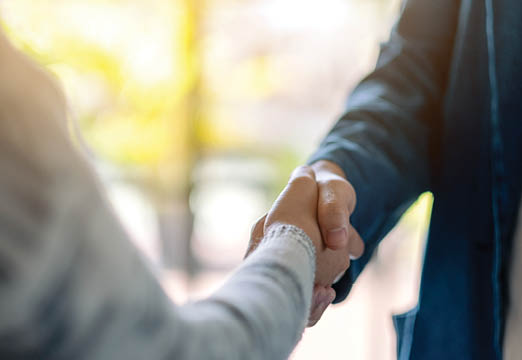 Global Captive Management, Ltd. (GCM) is delighted to announce the promotions of Charlene Tilbanie to Vice President and Felisa Player to Assistant Vice President – Operations. Ian Bridges, Senior Vice President noted, "It is an exciting time when GCM can recognize these milestone achievements from two of our longest standing and truly appreciated team members."
Charlene, originally from Jamaica, joined GCM in 2010 as an Account Executive. She previously worked at both PwC Jamaica and KPMG in the Cayman Islands. Charlene's career at GCM has been primarily focused in GCM's healthcare captive practice. As Vice President, Ms. Tilbanie will assume the client service lead on several of GCM's largest non-profit healthcare systems and university hospital captives.
"Charlene's promotion is the culmination of her dedication to her career and personal growth inside and outside the office. Charlene has recently reimagined the onboarding process of our new employees. She is excited for this senior role which will further assist GCM's leadership in the management of its growing portfolio of captives", Alanna Trundle, Senior Vice President added.
Charlene is an enthusiastic reader and an active volunteer at her church where she serves as the Assistant Director of the Audio Visual department. She is also the Controller for the Cayman Food Bank, Grand Cayman's sole centralized food bank.
Felisa Player, originally from the Philippines, joined GCM in 2005. She has over 15 years' experience in the captive insurance industry with a portfolio of clients mostly specializing in healthcare including large public for profit hospitals and physician owned group captives. In Ms. Player's dual role, she also manages GCM's information technology, office operations and supports marketing and branding initiatives. Felisa is very hardworking and is known for going above and beyond
"Felisa wears many hats at GCM and does so effortlessly and efficiently. She is held in the highest regard by her clients and office team members," noted Jennifer Reid, Senior Vice President.
When not coordinating GCM's refurbishment of its office (expected to be completed next month), Felisa's family including three kids keep her busy. She is also known to bake THE BEST chocolate cake, treating the office from time to time.
Both promotions are effective January 1, 2023, subject to approval by the Workforce Opportunities & Residency Cayman department as necessary.