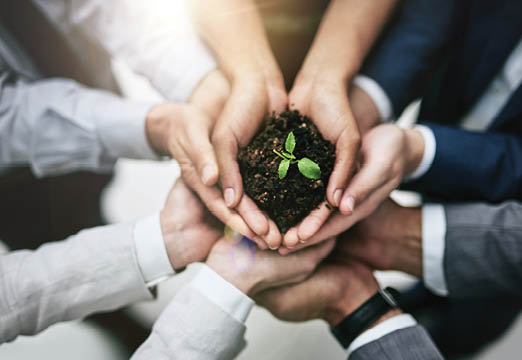 It's been said that good things come in threes, but at GCM, good things come in fours! That's because we recently welcomed four new account executives and, in true Cayman style, all four came from different countries.
We're excited to have them and wanted to introduce them all to you!
Carien Harcombe
Carien, who hails from South Africa, joined GCM in March 2021. She previously worked at both PricewaterhouseCoopers (PwC) Cayman and Ernst & Young Cayman where she gained invaluable experience managing the audits and fund operations of global hedge funds and private equity funds.
Carien serves the Cayman community by sitting on the executive committee of the South African Institute of Chartered Accountants' Cayman Islands chapter. She is also passionate about improving the lives of individuals with disabilities and is a member of the National Council for People with Disabilities in the Cayman Islands.
Though she is now working in a completely new industry, Carien enjoys going to work daily and attributes this to the community spirit at GCM. She relishes the opportunity to build new relationships with clients, colleagues, and service providers and especially enjoys the fact that she now has a better work-life balance.
Sanchia Hinds
Sanchia, who is from Barbados, joined the team in July 2021, having previously worked with KPMG in the Cayman Islands as an Audit Supervisor and Assistant Manager in the insurance group.
Prior to joining the KPMG Cayman office, Sanchia worked at PwC Barbados in the Financial Services Department where she focused on the captive and commercial insurance industries. Sanchia loves GCM's open-door policy and everyone's willingness to assist. With a variety of clients in her portfolio, she is enjoying having her mind being constantly engaged.
Annie Jefferies
Annie arrived from the UK in August 2021, where she previously worked in a mid-size accountancy firm for 5 years. She is a member of the Institute of Chartered Accountants in England and Wales and qualified in 2018.
Annie is not only a keen runner, but she's also an avid skier. We're not sure how she will cope in Cayman during ski season as it's a bit warm here for snow!
Annie has already immersed herself in non-client-related activities at GCM by helping to paint the children's home as part of GCM's community initiative. She is also a part of the touch rugby team and uses these opportunities to get to know her co-works and other professionals in the industry better.
Sarah Nestor
GCM's final new hire, Sarah Nestor, is originally from Ireland, but she and her husband and 2 young children have called Cayman home for the past 8 years.
Sarah joined GCM in September 2021 having previously worked with another captive management firm on island. She said she's happy she made the decision to join GCM, noting that she highly appreciates management's open-door policy and the company's focus on supporting, motivating, and mentoring staff.
Sarah is passionate about travel and has backpacked over 40 countries and hopes to get back to traveling soon.
Our Full Team
At GCM, we pride ourselves on attracting and retaining key talent to serve our esteemed clients, and these four ladies have been a great addition to the team.
If you're interested in seeing the rest of our team, we encourage you to check out our "Meet the Team" page on our website.
And, as always, if you have any questions about Captives, we'd love to talk with you. Just reach out to us!